A small village nestled between hills and waves in a stunning bay, with San Carlino head on one side and the Madonnina della Punta headland on the other. Bonassola beach is surrounded by a Mediterranean scrub with its fresh scent and a striking view over the sea.

The stunning Ligurian landscape is not the only attraction of the village. In its centre one can admire some fascinating historical buildings like the Medieval Castle recently restored and reopened to the public (2013), the parish church of Santa Caterina, the former oratory of St. Erasmus and the charming Chapel of the Madonna della Punta.

Every season is right to enjoy Bonassola's hospitality and customs. Among the recurring events stand out the peculiar celebration of Corpus Domini (in May/June) with striking drawings made of flower petals and other colorful materials all along the main street of the village (the preparation of which passers-by are invited to participate to) and the festivity of Madonna del Rosario (on the first Sunday of October) with which Bonassola says goodbye to the summer. The last appointment in particular is a historical event that Bonassola's habitués would never miss. Fireworks, a varierty of tastings of the local cuisine and a thousand candles on the sea to light up the whole bay.

Not only sea and relax, though, as Bonassola offers beautiful paths on the hills for hiking or cycling, strolls among its hamlets (Serra, Montaretto, San Giorgio, Reggimonti, Costella and Poggio) boat trips, visits to sanctuaries, a cuisine and wines of first quality and last but not least a very pleasant mediterranean microclimate, characterised by mild temperatures all year long and a lot of sun.


[read more]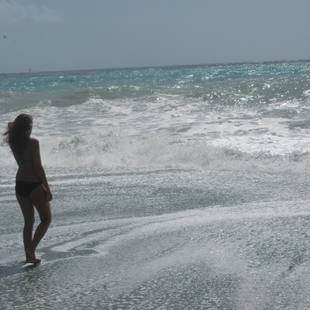 Se avete delle foto vecchie riguardanti i frequentatori dei Bagni San Giorgio portatele che le pubblichiamo nella nostra gallery.
Grazie